24-09-2018 News
A Secure Networking Platform for Consumers and Providers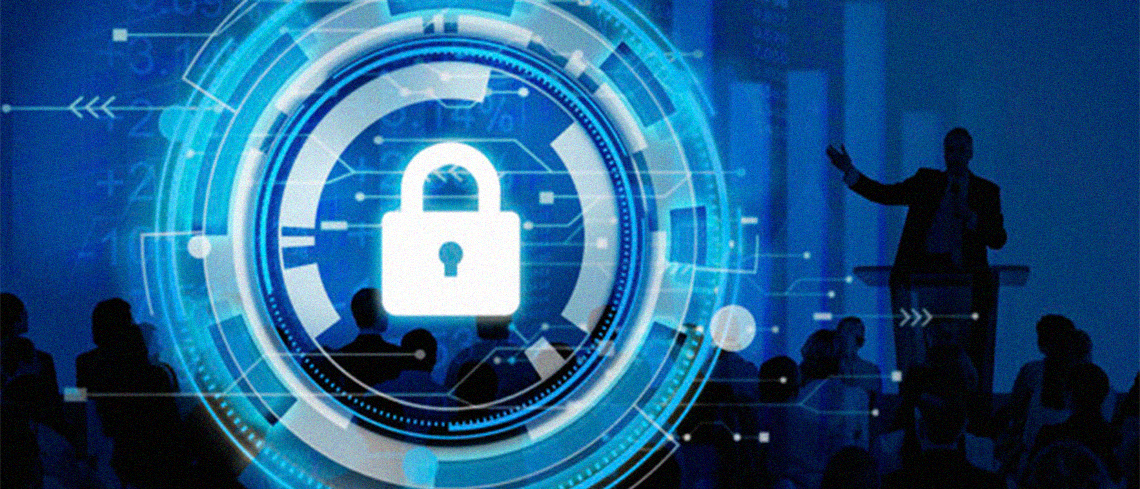 Published on: Kryptomoney-BlooCYS: A Secure Networking Platform for Consumers and Service Providers
In the recent years, consumers seeking information have witnessed a magnificent surge in their appetite. Thanks to the speedy internet and tons of data available online, information is now easily accessible. Yet, knowledge and execution are entirely different scenarios and when it comes to getting things done, many resort to the traditional methods of seeking professional help, limiting the bandwidth of expert assistance to their local surroundings. They are unable to seek and connect with professionals available around the globe, and have to make do with the help that is available in their vicinity.
BlooCYS's exceptional blockchain empowered platform looks to bridge this gap between the consumer and the service provider by offering an interface for both to interact and conduct an exchange of service for CYS Tokens, the transactional currency on the platform; all this irrespective of geographical boundaries between the buyer and seller of the service.
The use of Blockchain technology will help us to achieve a level which will provide an amazing new experience for the user as well as the professionals where they will unite and seek help from the experts worldwide, all this happening at a real time. You would not need to worry for the background of the professional as with the help of blockchain innovation, we would be able to verify the user ID and validate the skills that the professionals and experts claim. Even if you are on a vacation or meeting or at home seeking an expert advice is just a click away. BlooCYS's is here to provide an transparent and automated system based on smart contracts technology that will enable the consumers to seek the advice in a real time and would be able to clear all the doubts so they can have a real time problem solving experience.
Assimilation of Blockchain Technology for Securing Transactions
At BlooCYS, consumers of a service and its providers can seamlessly interact within a decentralised environment. Since every transaction is tokenized, the network eliminates any extra fees on intermediaries or regulatory bodies. The users can be absolutely sure that none of their personal details are exposed to hackers or any anti-social elements.
What makes the platform even more credible is the fact that all user details, though not disclosed are verified. For instance, if a yoga instructor claims to have mastery on his/her subject, the same will be verified first, before he is enlisted as an online yoga consultant on the platform. So, whether you are a freelancer seeking a prompt payment for the service you have rendered, or a consumer seeking a service, you can be rest assured of a safe and secure transaction.
BlooCYS – a Specialised Platform for all Your Queries and Consultancy Needs
Just as you don't prefer a long waiting period for a service such as a cab or food delivery, why must you wait for your consultancy needs? There are circumstances when a query needs a priority solution. There may be no time to send your queries in the form of an email, and things can be nearly impossible if the expert you are seeking resides in another territory or probably an entirely different country.
With an integrated video capability, the platform gives you an access to a directory of professionals who are available 24/7. At any point of time, you can tap an expert and get your queries sorted face-to-face via a video call, in real-time.
Maximise your Potential, Earn at Your Own Terms
Freelancing is the new trend amongst professionals. Alone in the United States, freelancers comprise of a staggering 35% of the total workforce. With the advent of technology, strong networking avenues and flexible professional attitudes in the industry, professionals have found their escapade from the monotonous and sometimes exhausting 9-5 job routine. They no more have to succumb to the constant nagging of their superiors when they can be their own boss. Now, even though freelancing has become a preferred option, there are many freelancers who don't get what they deserve. They aren't paid for their work on time, and in some cases, they aren't paid at all. The only option left for them is to reach out to escrow platforms that charge an exorbitant fee for their services. Being a platform powered by blockchain, the transaction and service fees on the platform are a bare minimum, unlike centralised platforms, also allowing customers to make payments with utmost ease.
A Win-Win Platform for Both Consumers and Service Providers
With a soft cap of USD 5 Million and a hard cap of USD 40 million, BlooCYS certainly is carving out a dominating niche for itself in the market. The tokens will be up for public sale from November 2018 till January 2019. BlooCYS blockchain empowered platform enables consumers of a service to swiftly garner a befitting response for their queries, and that too, from the best in the industry in a hassle free manner.
2019-03-04
2019-03-04
2019-03-04
2019-03-04
2019-03-04