19-09-2018 News
BlooCYS - Get Hassle-Free Access To a Large Pool of Experts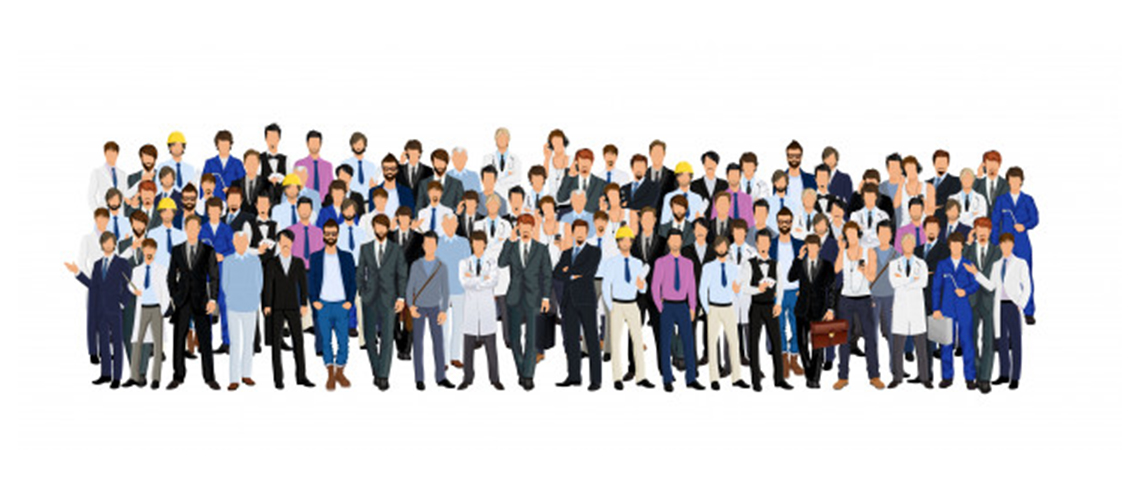 Published on: Altcoinera - BlooCYS: Get Hassle Free Access to A Large Pool of Experts
In an era where technology has completely streamlined our lives, reaching out for any kind of information is certainly not a strenuous task. Yet, when it comes to hiring the right professionals for a job, there are limitations that hold us back and we tend to resort to the age old methods. We tap our friends, relatives and people we know. With a skilled workforce spread across the globe, it is indeed a challenge to separate the best from the rest. BlooCYS is a platform that gives it's consumers an unrestrained access to skilled experts and that too in a swift manner.
Getting Access to the Right Expert
With BlooCYS, you can get professional help for all services of all genres. You could be facing an issue related to your website or there could be a language that you have always been eager to learn. From a database of myriad professionals, you can get specialised assistance on possibly everything under the sky.
Genuine Experts Who Know Their Craft
Many a times, professionals are not what they claim to be, but as a consumer of the service, how would you know if that's true? Only if the professional's credibility has been verified and if there are considerable amount of reviews to substantiate the same, can a professional call himself/herself an expert. BlooCYS's platform does exactly that. Only verified professionals are listed on the platform and therefore, you get an access to only the proficient, and not just any other unqualified individual on the block.
Consumers Get Real Time Consultation
Scheduling a face to face appointment with a professional who resides at an entirely different location can be a tedious affair. There are loads of communication barriers, for example, absence of a one-on-one interaction that help get your requirements across more in a clear and precise manner. BlooCYS's real time video consultation enables a face to face consultation with the professional, as and when desired.
Tired of a Monotonous Job Schedule, Be Your Own Boss
The traditional 9-5 work routine takes the flexibility out of professionals, binds them to a limited salary and leaves them craving for independence. After all, every working professional yearns to work on his or her own terms. This is where freelancing has carved a niche for itself and professionals seeking freelance opportunities can use BlooCYS's blockchain-powered platform to publish their services, earn an additional income and work at flexible hours; thereby maximising their economic potential.
Ease of Transactions
Even though banking regulations are there to safeguard one's money, when it comes to making payments or transfers out of the bounds of one's own country, they do cause hindrances. Since, BlooCYS uses smart contracts, these hindrances are eliminated and unlike other centralised systems, the transaction fee is minimal.
Blockchain is the Pulse of the Platform
At its core, the platform works on blockchain that conceals the user's public address. This ensures that no data is exposed for hacking or misuse. Yet, data like reviews, ratings and other vital details are made transparent. Blockchain makes sure that all transactions are autonomously validated and verified without the intervention of an intermediary or a centralised database. To achieve this, all transactions are tokenized that are distributed across networks.
As of now, the users can only use CYS tokens for transactions. These tokens can be used on the BlooCYS platform and in the ecosystem's partner's platform. BlooCYS is earnestly working with other partners so that CYS tokens can also be used on their platforms as well. Every user who leaves a review after a video session or refers new users to the BlooCYS platform is entitled for CYS rewards which will automatically get converted into CYS Tokens.
Freedom From Constraints
With its autonomous economic model, BlooCYSis a win-win platform for either sides of the spectrum, the consumers as well as the service providers. A place where consumers can establish a seamless connect with skilled professionals anywhere across the globe.
While we believe that crypto payment is beneficial for users as it is more transparent and cost efficient. BlooCYS will also support fiat payment in the beginning to increase user adoption and provide easy transition for users who are new to blockchain and/or crypto currency.
We anticipate that over time, users will realise the benefits of CYS token over fiat currency and use CYS token as the primary payment method in platform.
2019-03-04
2019-03-04
2019-03-04
2019-03-04
2019-03-04